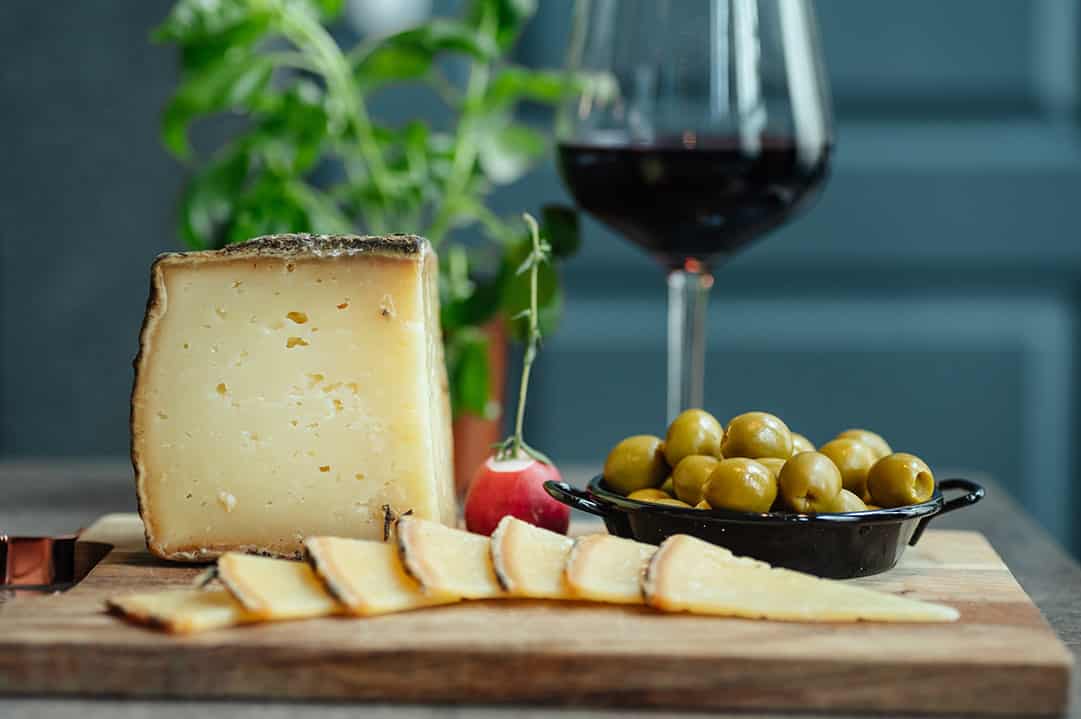 Hello Cocinacas! In Spain, we have 26 cheeses of designation of origin, of which we would like to talk to you today, as some of them have managed to be particularly well known all over the world.
Cheese is one of the most favored foods in our diet because, together with milk, it is an important source of calcium, vitamins and proteins. There are over 2,000 varieties worldwide, including some of the most consumed European cheeses.
More than 150 varieties are produced in Spain, of which 26 are cheeses Protected designation of origin (DOP) and 2 have the Protected geographical indication (IGP). This means that they all have special recognition because they are products that come from a certain region. However, a distinction is made. In the case of the designation of origin, it confirms that all stages of production, transformation and elaboration have been carried out in the same reference place. Although the IGP does not require all of these phases to be performed in the same geographic area.
Among them we find different varieties, to suit everyone's taste. They come from sheep, cows and goats or mixes and they are also spreadable, creamy, fresh, cured and even blue.
Due to the importance of the region of origin, we will show you below a short guide with the 26 designations of origin cheeses and the 2 PGIs, classified by Autonomous Communities.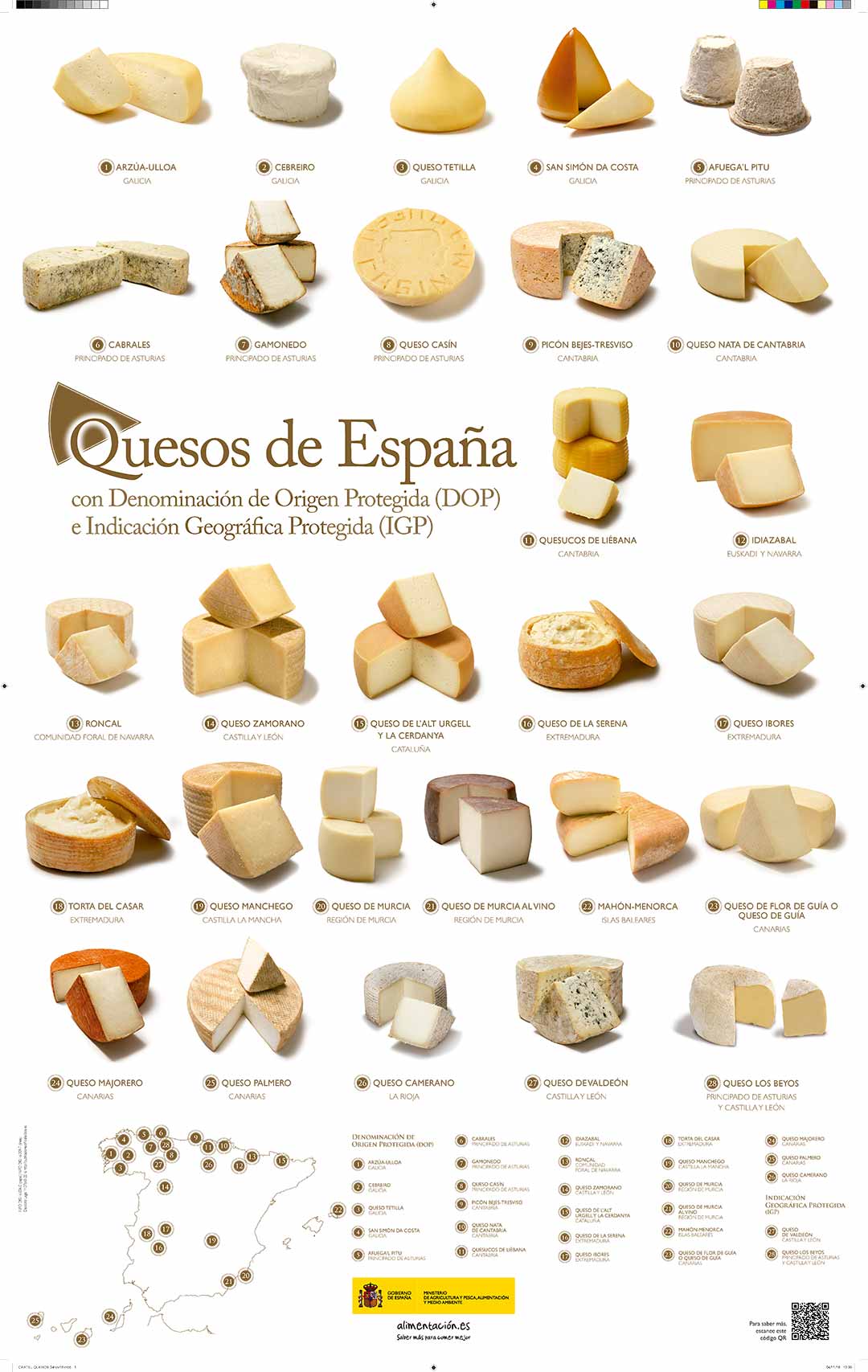 Source of the government of Spain
Galicia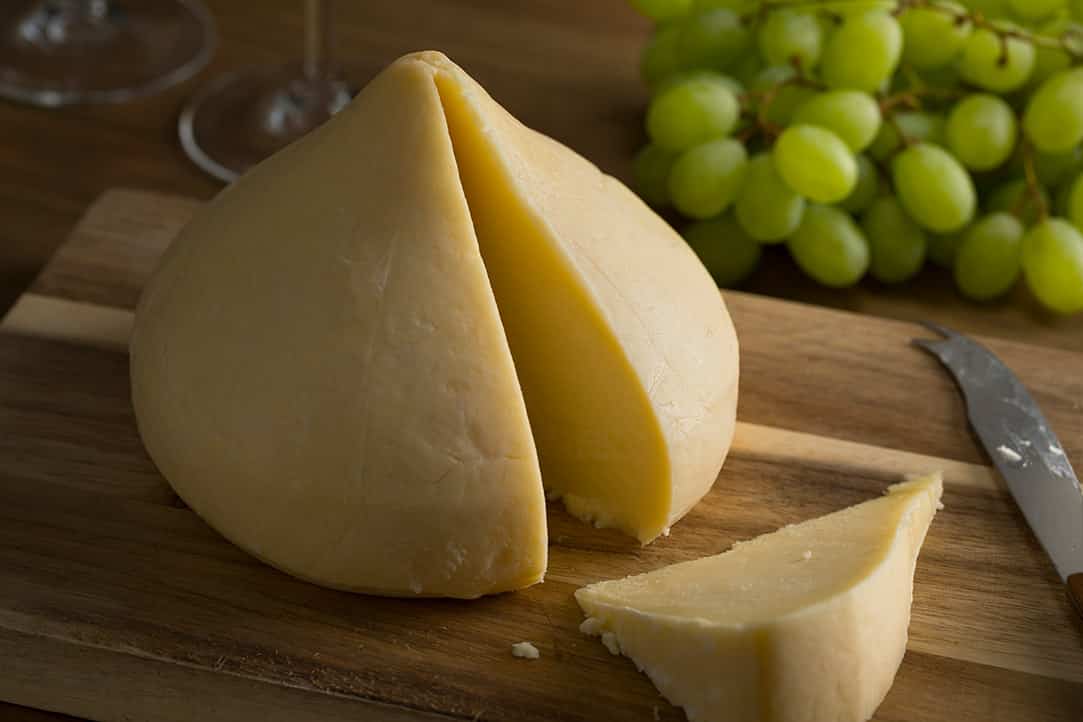 Tetilla cheese
It is made with fresh cow's milk. It is a semi-salted cheese, with a soft texture and mild taste.
It melts very well, so it can be used in baked dishes with vegetables or eggs. It can also be spreadable on some hard-crust breads. In desserts such as this cheesecake it gives a unique taste and texture.
Fresh cheese white, soft and granular pasta, made with cow's milk in the eastern region of Lugo. Notable for its peculiarity slightly sour taste, and because of the mushroom shape or chef's hat.
It is the best known international Galician cheese. It is a soft cheese made with pasteurized cow's milk, with the fragrance and mild taste along with a creamy texture.
Strikes because of his conical shape, concave-convex that sets it apart from all others. It is recommended to keep it in the lower part of the refrigerator and take it out 1 hour before consumption.
Smoked cheese 30 to 45 days, exclusively with birch wood. Made with cow's milk in the city of the same name.
It is a low-fat cheese, yellowish in color, with a semi-hard texture and a characteristic taste. It also emphasizes its peak shape.
Asturias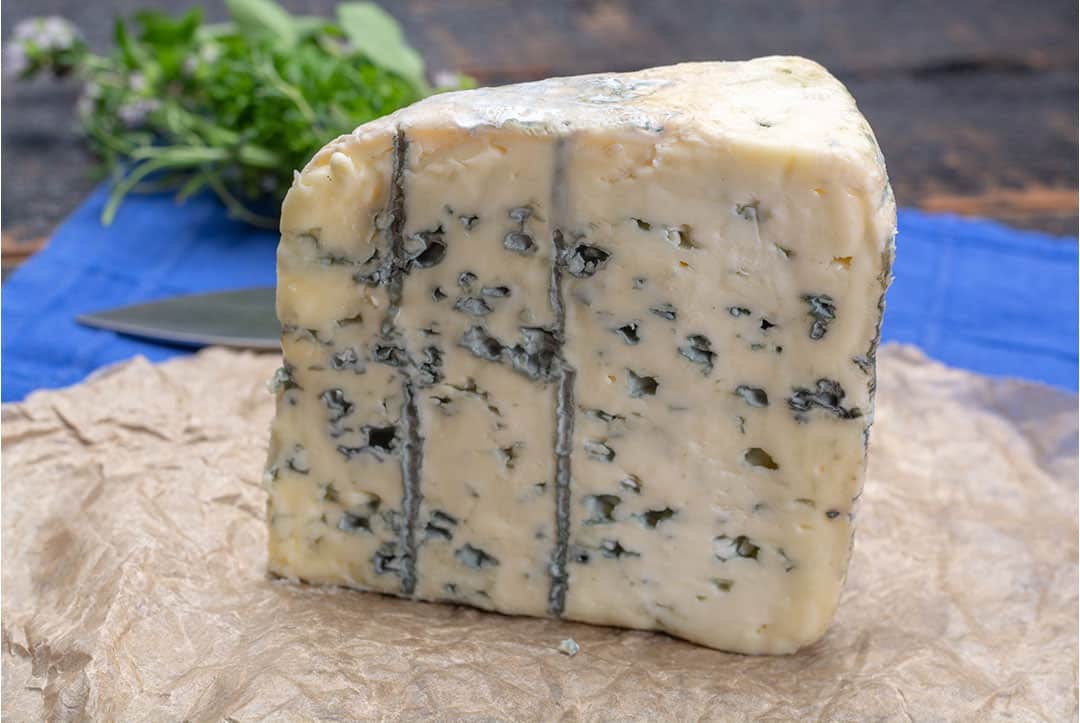 Cabrales cheese wedge
It means choking your throat in Asturian. It is a cheese made from fresh cow's milk. It is fat and can be fresh or matured. The color can be white or reddish orange when paprika is added.
It comes with two different ways: troncónica (by the type of fungus they use) or zucchini, because the latter is associated with a trapu or mesh at the top and the folds of these are drawn.
It is a blue cheese made with raw cow's milk or with a mixture of two or three types of milk: cow, goat or sheep. Matures between 2 and 4 months caves of course from the Asturian mountain, where humidity and temperature promote the development of molds of the type penicillium which contribute to the zones and stripes of blue-green color.
The taste is slightly spicy, especially when made with pure or mixed goat and sheep's milk. Among our recipes made with this type of cheese, we emphasize the galets filled with goats and shrimps.
It is a fat cheese, aged in caves of the Picos de Europa, from natural bark. It is made with cow, sheep and goat milk or with a mixture of two or all three types and is lightly smoked, with light fungal flowers around the edges.
It is a fatty cheese, made with whole and raw cow's milk. The taste is intense, spicy and with a long finish, which evokes the fragrance butter smells very cured.
Cantabria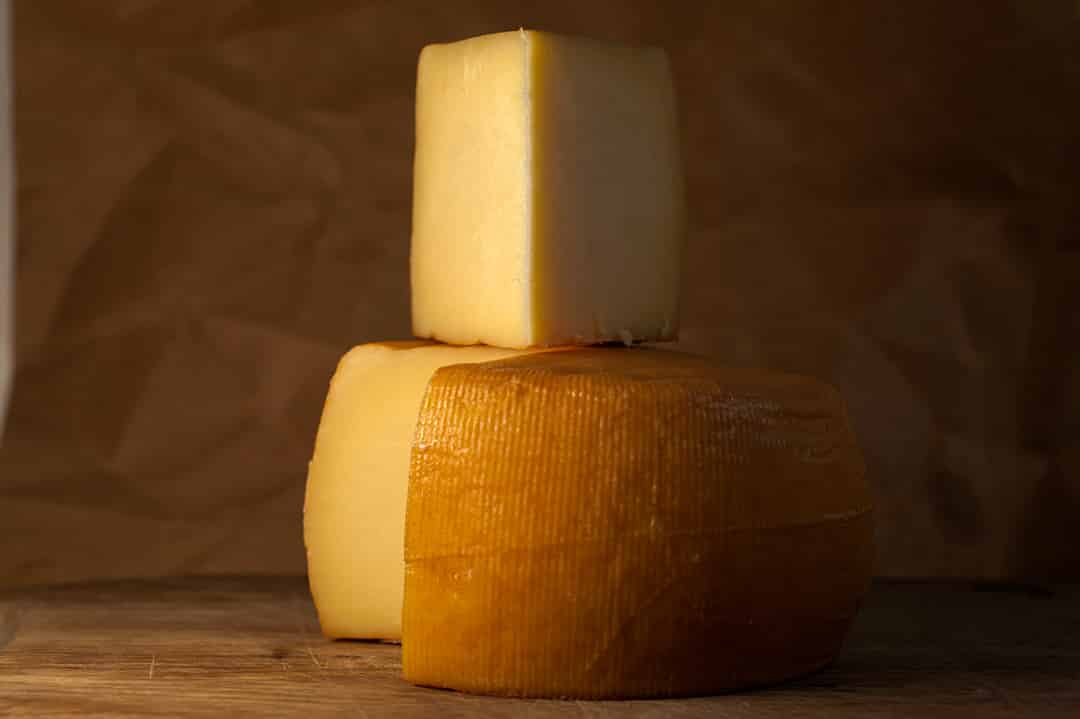 Smoked Cantabrian cheese
It maintains the tradition of Picos de Europa blue cheeses and spicy cheeses. The natural bark is orange and has fungal streaks penicillium spread over the pasta.
Cream cheese from Cantabria
It is a cheese made from Frisian cow's milk, whole and pasteurized. This makes it one extra fatty cheese, off-white, with a buttery texture, mild taste and a fresh, aromatic fragrance.
They are made with cow's, sheep's or goat's milk or with a mixture thereof. It is semi-cured, semi-sweet taste and fun. It has a white or pale yellow cut, depending on the curing and the type of mixture. They can be offered smoked or non-smoked.
Basque Country and Navarre
It is made with raw sheep's milk latxa and / or carranzana. It has an intense flavor of aged sheep's milk, a hint of natural rennet and smoke, when smoked. The intense and pungent fragrance also has medium firmness and variable color, between ivory and straw yellow.
Navarre
Made with raw sheep's milk, its 4 months of maturation gives it a natural, hard, thick crust and a color that ranges from reddish brown to blue gray. The taste is strong, well defined and with a spicy touchbecause it is very buttery.
La Rioja
It is made with goat milk and can be fresh, soft, semi-hardened and salted. One of the features of this cheese is the appearance, generated by the "cilla", a braided wicker mold.
Castilla y León
This cheese is made with milk milk from native sheep and the cheese requires a minimum cure of 100 days. The smell, taste and spicy feeling increase according to the curing time of the cheese.
Catalonia
L'Alt Urgell and Cerdanya cheese
Pasteurized cow's milk, milk ferments and rennet are added to the development of this cheese. Once put, the cheese ripens in it cavas, at least 45 days.
It is a creamy or ivory pressed cheese, creamy and soft, with a sweet, pungent aroma and mild taste.
Extremadura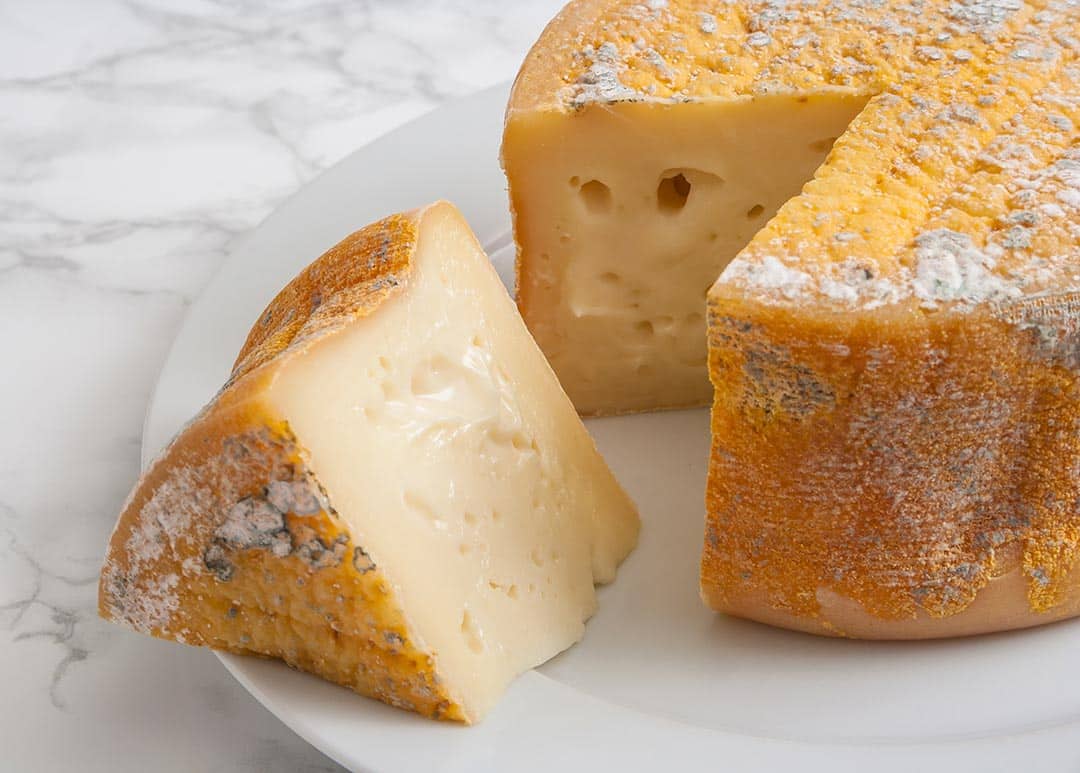 Cheese from La Serena
It is made with raw and whole milk from Merina sheep and with vegetable rennet called the "yerbacuajo" because it is obtained by maceration of flowers from wild thistles.
The taste is slightly bitter when cured and buttery when soft. During the ripening process, some cheeses crack as their insides soften to an almost liquid paste, giving rise to the famous one cakes.
With a minimum maturation period of 60 days, the taste is true aromas of raw goat milk with which it is made, but without being overly strong in taste.
It has a slightly spicy touch, moderately acidic and a lingering finish reminiscent of nuts (chestnuts, walnuts) and floral aromas.
It is the most famous cheese in Extremadura. It is characterized by its very creamy texture, with milk and vegetable aromas. Made from raw sheep's milk, vegetable rennet extracted from wild thistle and salt.
It is recommended not to keep it in the refrigerator. It is preferable in a pantry or cabinet that is not very hot, but if it is not possible it is kept in the refrigerator and removed for a while before consuming so that it can warm up.
Castilla La Mancha
It is the most famous and commercialized outside of Spain. It is a pressed pasta cheese made from sheep's milk. The minimum maturation is 30 days and the maximum 2 years. The taste is slightly sour, strong and tasty, which becomes spicy in strongly salted cheeses.
They go very well with the red wines of La Mancha.
Murcia region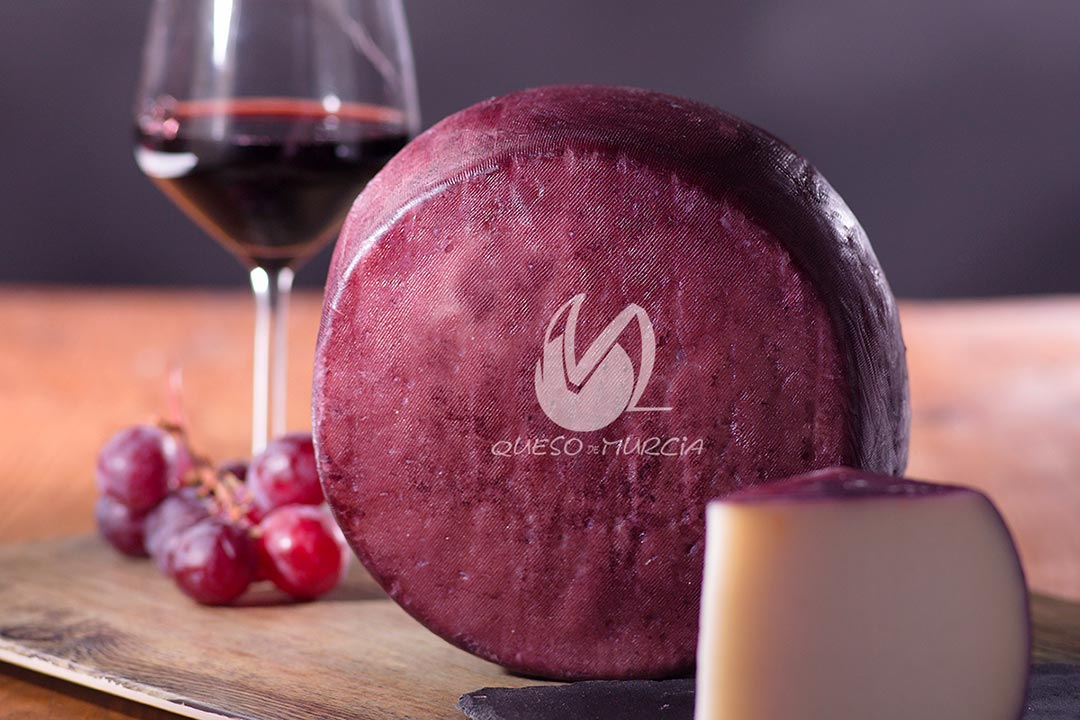 Murcia cheese with wine. Murcia cheese source
Designation of origin cheeses from Murcia can be fresh or salted. In both cases, they are made with whole goat's milk.
The fresh cheese It does not ripen so it has a fresh milk scent and low intensity goat milk. The taste is moderately low, slightly salty, with aromas of fresh milk and cream.
While the salted cheese It takes on a waxy yellow color that can reach an ocher color with a minimum of 120 days of curing. The fragrance is of medium intensity and the most persistent taste, with a low spicy feel in the most salted cheeses. With aromas of butter, goat, vegetables and even, in the most salted cheeses, with roasted notes (roasted, caramel).
It stands out because the bark is garnet violet in color due to the bathe in red wine, during ripening. The fragrance is of medium to low intensity, although it is perceived in the outer bark smell of red wine or to the basement. The taste is of medium intensity with a slight acidity.
Balearic Islands
Mahón cheeses are made with milk from Menorca cows. The wind, humidity and light are responsible for giving it its peculiar taste (soft, slightly salty and sour with milky accents), which varies when it is soft, semi-salted or salted cheese, with a spicy appearance.
Canary Islands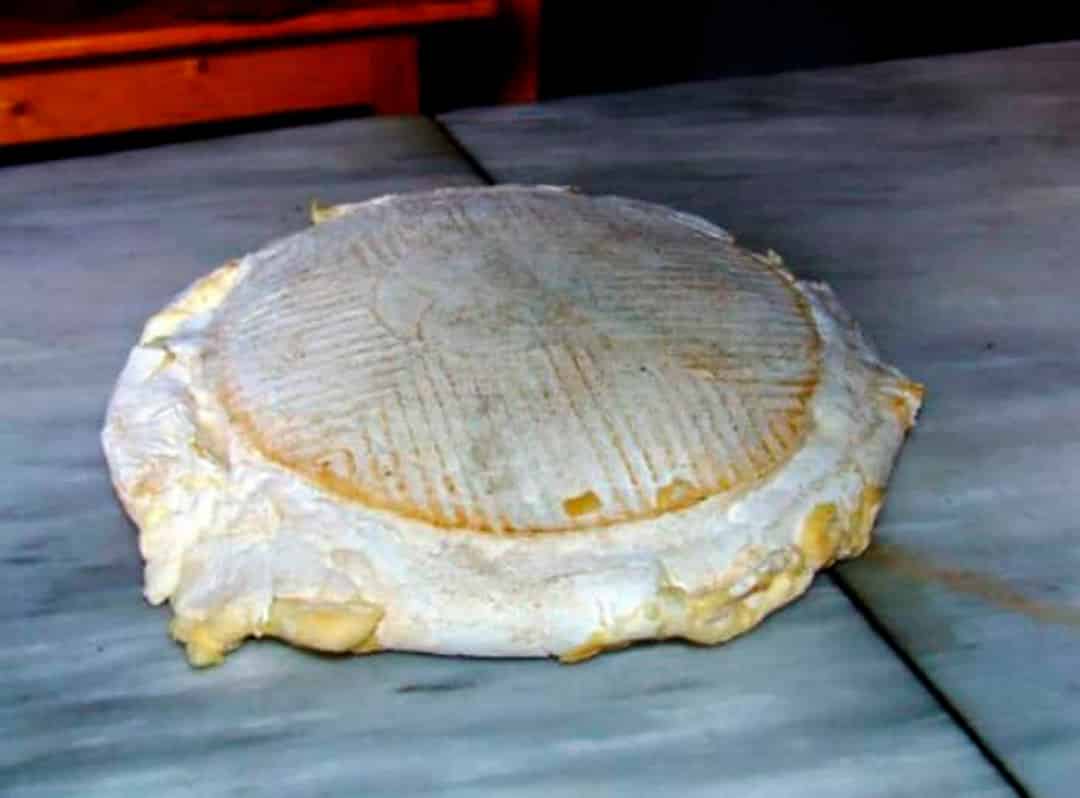 Flor de Guía cheese
Guide Flower Cheese or Guide Cheese
It is the most famous cheese of Gran Canaria. The interior is creamy, fat in taste and slightly bitter. It is made by mixing cow's milk, goat's milk and a small percentage of sheep's milk and is distinguished by curdling, for which they use the thistle flower fluff (hence the name).
The color of the crust is white when freshly made, it evolves to straw yellow and then turns brown as it matures. It is the main ingredient of our Canarian fried cheese recipe.
The origin lies in the Fuerteventura island. The bark has the palm leaf imprint with which it is formed from the side and the surface can be rubbed with paprika, oil or gofio. It is white-yellow in color and has a slightly brownish tone in the aged cheeses. While the taste is soft when fresh and strong and slightly spicy when cured.
It is the cheese of the La Palma island. It is made with goat's milk and, depending on curing, is tenderized (from 8 to 20 days), semi-hardened (from 21 to 60 days) and salted (over 60 days).
The goat's milk scent easily identifies it, in addition to offering light nuances of grass, hay, mushrooms or nuts. Smoked products also observe the natural materials used in the process, such as almond shells, canary pine needles or dried fiber from tuneras (prickly pears). They also indicate a slight acidity and a salty as well as sweet notes at the end of the tasting.
Cheeses with protected geographical indication
Valdeón cheese (León)
Cheese from Los Beyos (Asturias and León)
And after this long list of all cheeses of designation of origin and protected geographical indication, would you know how to tell us what your favorite is? Tell us through the comments. We are sure you will have more than one, so it is best to prepare a cheese board and enjoy it.
We hope this guide helps you identify the best cheeses from each community and we recommend trying them in your next one traveling in Spain. And is that one of the most interesting parts of travel gastronomy. If you're also interested, don't miss our Food and Travel section.
See you soon, Kitchen!
Nutrition