Special thanks to Danish Creamery for making delicious, high quality butter and for sponsoring this post. As always, all opinions are mine.
Creamy European butter mixed with sweet honey, a touch of cinnamon, a pinch of sea salt and splashes of vanilla extract come together for the ultimate honey Butter. This unforgettable topping goes well with so many things – rolls, bread, pancakes, waffles, cookies and more!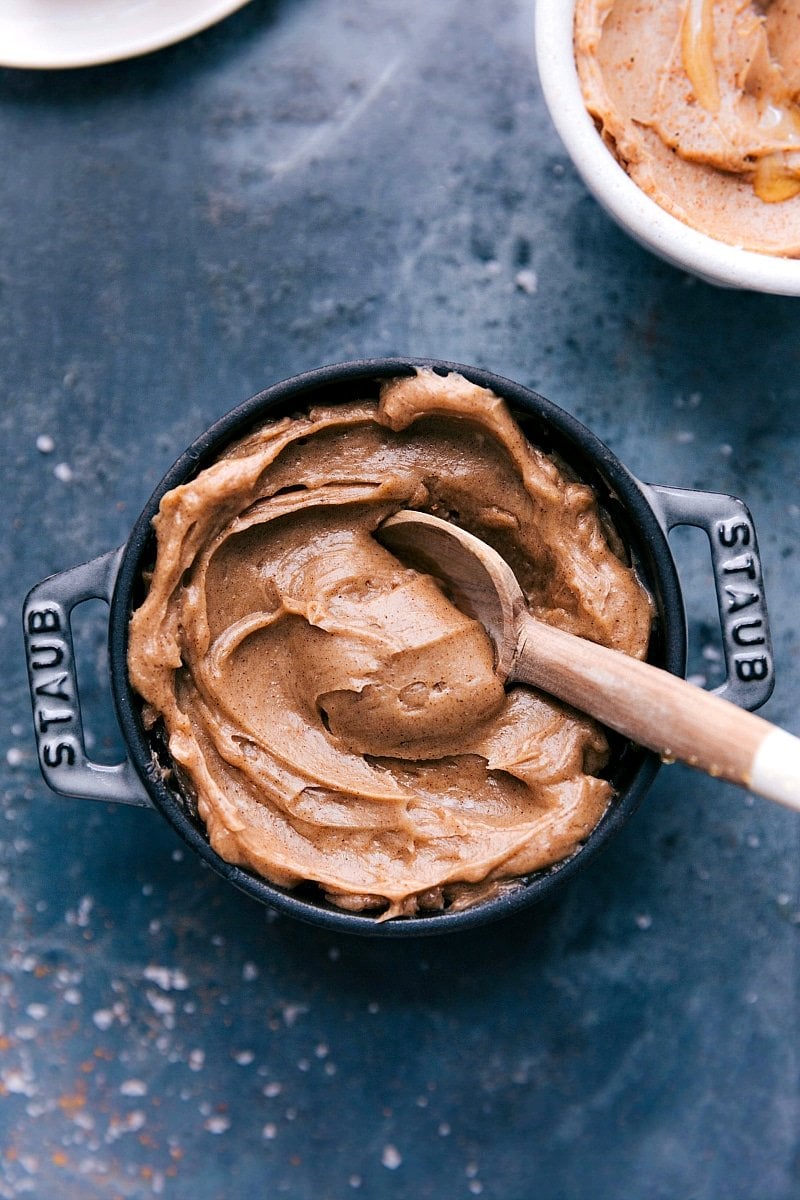 Homemade honey butter
There are few things I like as much as good butter! So when Danish Creamery, the butter from a company that I've been using religiously for years, looked to see if I could make recipes with their butter, I couldn't wait to get started.
I will share more on how much I love this butter in a minute, but if you are a long time reader, you know that I am a big supporter of using quality butter in all my pastries (especially cookies) ! Good butter makes all the difference. So when we make sweet honey butter, high quality butter will definitely bring out the recipe.
You might think that making homemade honey butter is complicated, but it really couldn't be easier to do. Everything is whipped in a stand mixer and can be ready in about 10 minutes or less. This makes a fun and sophisticated accompaniment to your dinner table; especially for Easter, which is just around the corner! Serve this homemade honey butter with buns and you may not need to do much else. 😉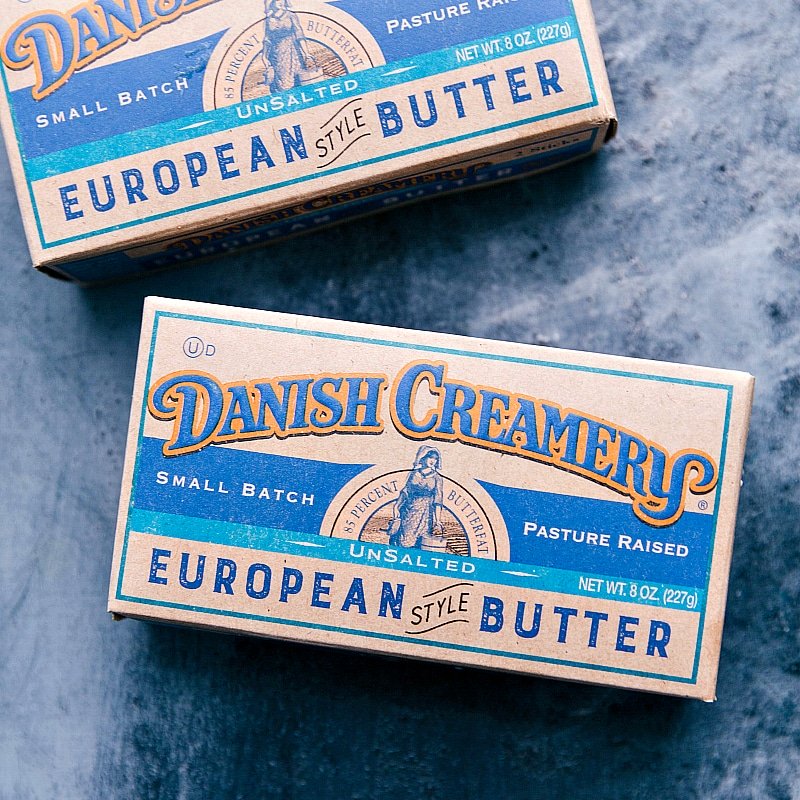 Honey butter is composed of:
Danish Style European Creamery Butter: We use unsalted to control the amount of salt, but if you're using salt, just leave out the added salt shown in the recipe. (More on why I recommend this butter below!)
Honey: Honey is a major component of the flavor of this butter and gives it most of the sweetness.
In powder sugar: Although honey adds a fair amount of sweetness, it needs a little more without being overly flavored with "honey"; powdered sugar also helps add body and make it a little creamier.
Vanilla extract: This ingredient is optional, but adds a nice high flavor.
Cinnamon: We love a lot of cinnamon in this honey butter! Feel free to reduce or remove it entirely if you are not a fan of cinnamon. Alternatively, try the pumpkin pie spices or the apple pie spices instead of cinnamon (we prefer the pumpkin pie spices!). It's fun to play with the seasoning in this butter.
Fine sea salt: Adding a little salt balances everything and intensifies each flavor.
Danish creamery butter
I am obsessed with high quality butter created by Danish Creamery. Here are some reasons why I like this butter and recommend it:
Since 1895, the recipe for Danish creamery butter has not changed: high–quality cream of grazing cowsand a touch of sea salt.

The secret of Danish Creamery's rich, velvety butter lies in the health of his cows and his land. Family farmers make sure the cream in the butter comes from humane cows, munching on grass in large open spaces as nature intended. Not only do they stay healthier, but they produce tasty and nutritious milk – the key ingredient for perfecting Danish Creamery butters.

The European style butter of the Danish Creamery 85% fat ((a lot higher than most other European butters (around 82-83%), making it a dream in baking apps, sauces or even just for your morning toast!