Grandma's banana bread! This buttery, moist bread is quick and easy to make with just one bowl. Filled with two cups of mashed banana, this bread is the best use for the ripe bananas on the counter!
Nothing is more comforting than a loaf of hot, fresh, homemade banana bread. And there is no better way to use bananas that may have sat on the counter for a day too long. This is a recipe handed down in my family. With a few updates. But one of my favorite things about this recipe is that it uses cow's milk! Which means this bread comes out tender and moist.
How do you make:
Cream butter and sugar
Add remaining wet ingredients.
Stir in the mashed banana or mix the bananas into the dough. Notes on this below.
Add dry ingredients.
Just stir until combined.
Bake! Banana bread is best served warm with a little butter.
Important tip
If you want chunks of mashed banana in your bread-mask with a fork and stir into the dough.
For smoother more native banana flavor everywhere– Mash the bananas up with your hand or stand mixer with the other wet ingredients.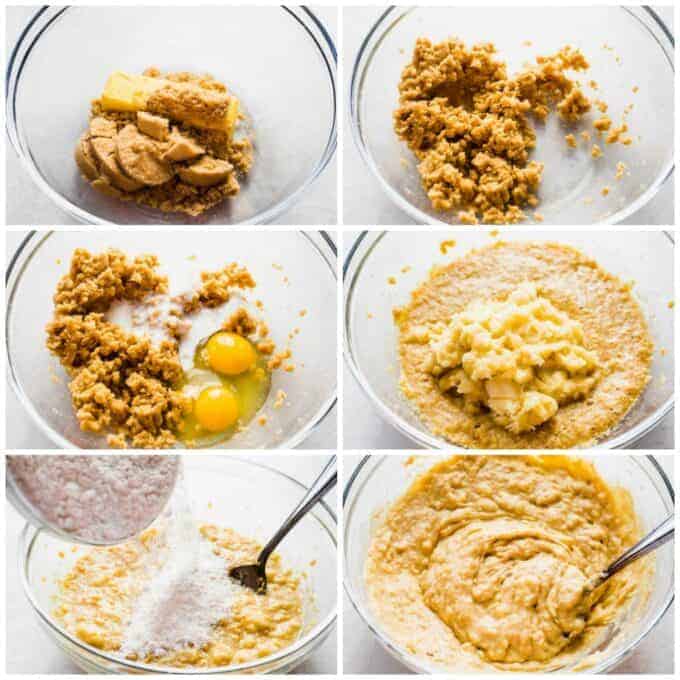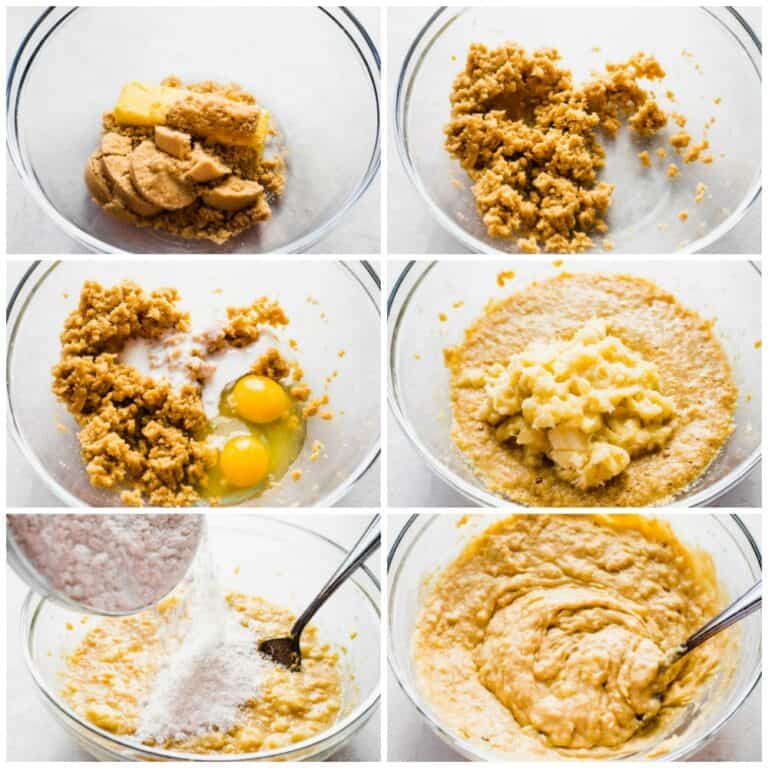 Additions and variations:
Buttermilk: this is one of the ingredients that helps create a tender, moist crumbs for this bread. You can make your own buttermilk by adding a teaspoon of vinegar or lemon juice to your milk you consume. Or replace with plain / vanilla Greek yogurt or sour cream.
Nuts & Chocolate: great additions to this simple bread recipe. Just add a cup of coarsely chopped nuts or chocolate chips / chunks. Mix in the dough before pouring into the bread pan.
Storage and freezing instructions:
Wrap any leftovers and store at room temperature for up to 5 days.
To freeze:
Cool the banana bread completely.
Wrap whole bread in plastic or aluminum foil.
Place the wrapped bread in a freezer-safe bag or reusable sealed container.
Can be stored in the freezer for up to 4 months.
To thaw, remove from freezer and allow to thaw at room temperature.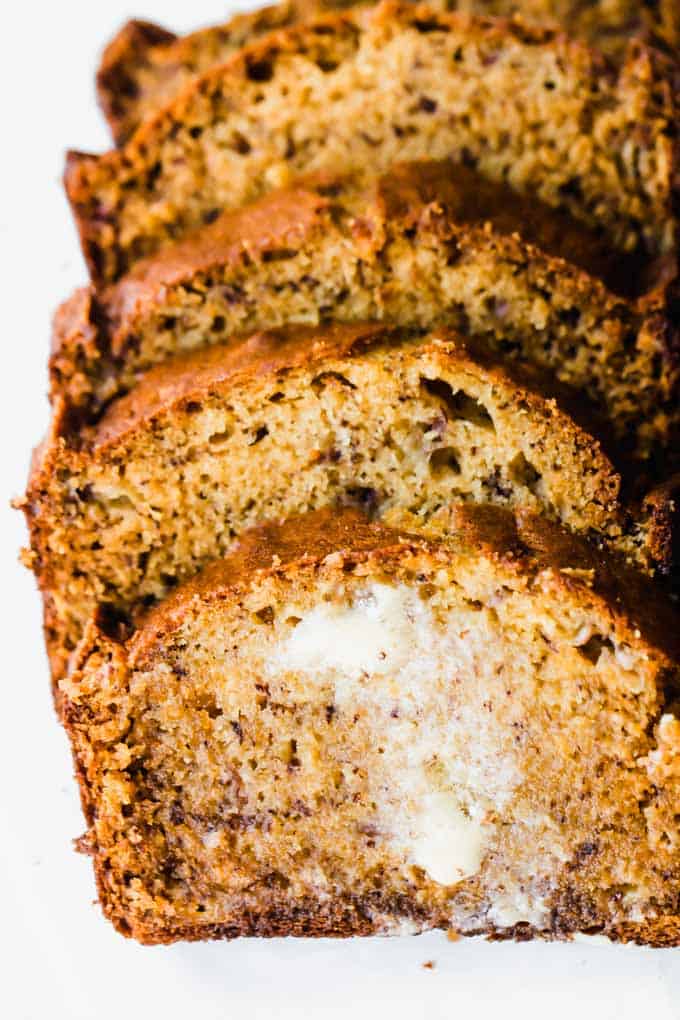 More baking recipes:
8 tablespoons unsalted butter, room temperature
¾ cup light brown sugar, (160g)
2 large eggs
1/4 cup of cow's milk
2 cups flour for all purposes (240 g)
½ teaspoon salt
1 teaspoon baking soda
3 ripe bananas, mash (about 1½ cup)
Preheat oven to 375 ℉. Spray loaf pan with baking spray or rub with butter and flour. Set aside.

Cream the butter in a large mixing bowl.

Add sugar and cream sugar and butter together using medium speed. Will be light and fluffy.

Add eggs and cow's milk. Mix until combined.

Mash bananas and add the dough.

In a separate bowl, combine the dry ingredients: flour, salt and baking soda. Stir for mixing. Slowly add to the wet ingredients as you mix.

Pour the dough into the prepared bread pan.

Bake for about 30 minutes covered with loose foil. Then remove continue baking for another 30 minutes or until fully cooked, the top will be a golden brown. (foil helps prevent too much browning)
Calories: 354 kcal, carbohydrates: 55 g, protein: 5 g, fat: 13 g, saturated fat: 8 g, cholesterol: 72 mg, sodium: 335 mg, potassium: 245 mg, fiber: 2 g, sugar: 26 g , vitamin A: 455IU, vitamin C: 4 mg, calcium: 42 mg, iron: 2 mg
Recipe was first published on March 11, 2015. Updated April 20, 2020 with new images. Recipe updated to include only one loaf instead of two.
Save Save
House of Yumm is a participant in the Amazon Services LLC Associates program, an affiliate advertising program designed to provide us with a means to earn fees by linking to Amazon.com and affiliate sites.
Never miss a recipe
Subscribe to receive new posts by email.